No wonder we call Him Savior
"For a Child is born to us. A Son is given to us."
His government and its peace will never end." Isaiah 9:6-7 NLT.
My thoughts today are about, "a child will reign."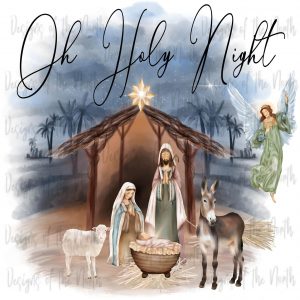 First, allow me to share a personal note about the recent absence of EveryDay Life in past weeks. I have missed writing EDL and can only hope that you have noticed its absence. I so enjoy sharing practical insights from God's Word, the source of all true wisdom.
In mid-November my wife, Gayle, experienced a critical medical emergency, and needed to be our family's and my singular priority. Her story is for another occasion but suffice it to say that her ongoing recovery is a continuing miracle from God. Our family gives all praise to our Almighty God, and sincere gratitude to a brilliant surgeon and the daily care of devoted doctors, nurses, and physical therapists. Your love and prayer for her full recovery is invaluable. Daily, she continues to progress and strengthen. To God be the glory!
As I write this, I realize that the Christmas season has concluded, and we are  rushing toward the freshness of a new year. But I want to reflect with you about Christmas before we move on into a New Year.
My thoughts originate in a familiar prophecy of Isaiah, a major figure of the Old Testament. Generations before Jesus's birth, Isaiah wrote, "For unto us a Child is born and unto us a Son is given." That was good news for a weary world then, as well as our weary world today.
Isaiah's unique phrasing piques my interest – "a Child is born to us; a Son is given to us." His miraculous virgin birth and His willing sacrifice on a cross are both miraculous, "to us and for us." Jesus came into our world as one of us. Our Savior shared our humanity but not our depravity. Both of those had to be true for Him to be our Savior. Here is the Good News. "This High Priest of ours understands our weaknesses, for He faced all of the same testings we experience, yet He did not sin." Hebrews 4:15 NLT.
Do you see and hear the subtle but significant differentiation? Christmas is about "a child is born." A helpless baby cuddled by his young father and teenage mother as angels filled the skies with Heaven's joy and praise as simple shepherds bowed before Him, and Kings from afar brought priceless gifts.But Christmas is so much more.
Christmas is about, "a Son who is given." Jesus is the Beloved Son of God and joy of Heaven. The words are familiar and ever true. "For God so loved the world that He gave His one and only Son, that whoever believes in Him shall not perish but have eternal life. 17 For God did not send his Son into the world to condemn the world, but to save the world through Him." John 3:16,17 NIV. No wonder we call Him Savior!
It is prudent to consider what has already transpired, yet to anticipate what is imminent is of more current importance. Clinging to a quickly passing year is futile, as we have observed in this current year of a pandemic that circled the globe without regard for national boundaries. Nor can I imagine moving too quickly from valuable lessons learned.
A baby's birth is celebrated with love and joy. But this Child is much more than just another baby. This Child was born with a unique history and destiny. He is the Son of God and Savior of the world. Generations before Jesus' birth, Isaiah prophesied of Him, "The government shall be upon His shoulders and His government and peace shall never end."
There is a prophetic gravity to those words that you need to weigh. Such a destiny must have weighed upon the humanity of our Savior. In Gethsemane, with tears Jesus prayed, "Let this cup pass from Me, nevertheless, not My will but Yours be done." The religious leaders' attempt to ignore this Child and Herod's intent to destroy this child would never succeed. Jesus is, "the Son who is given."
My prayer for you today is that you embrace the Gift of God.
EDL Communications 2020
Website and Archives: allenrandolph.com
Facebook.com/everydaylife.allenrandolph