Responding Is The Opposite Of Reacting.
"This is the day the Lord has made; let us rejoice and be glad in it."
Psalm 118:24 NIV.
My thoughts today invite you to, "CHOOSE JOY."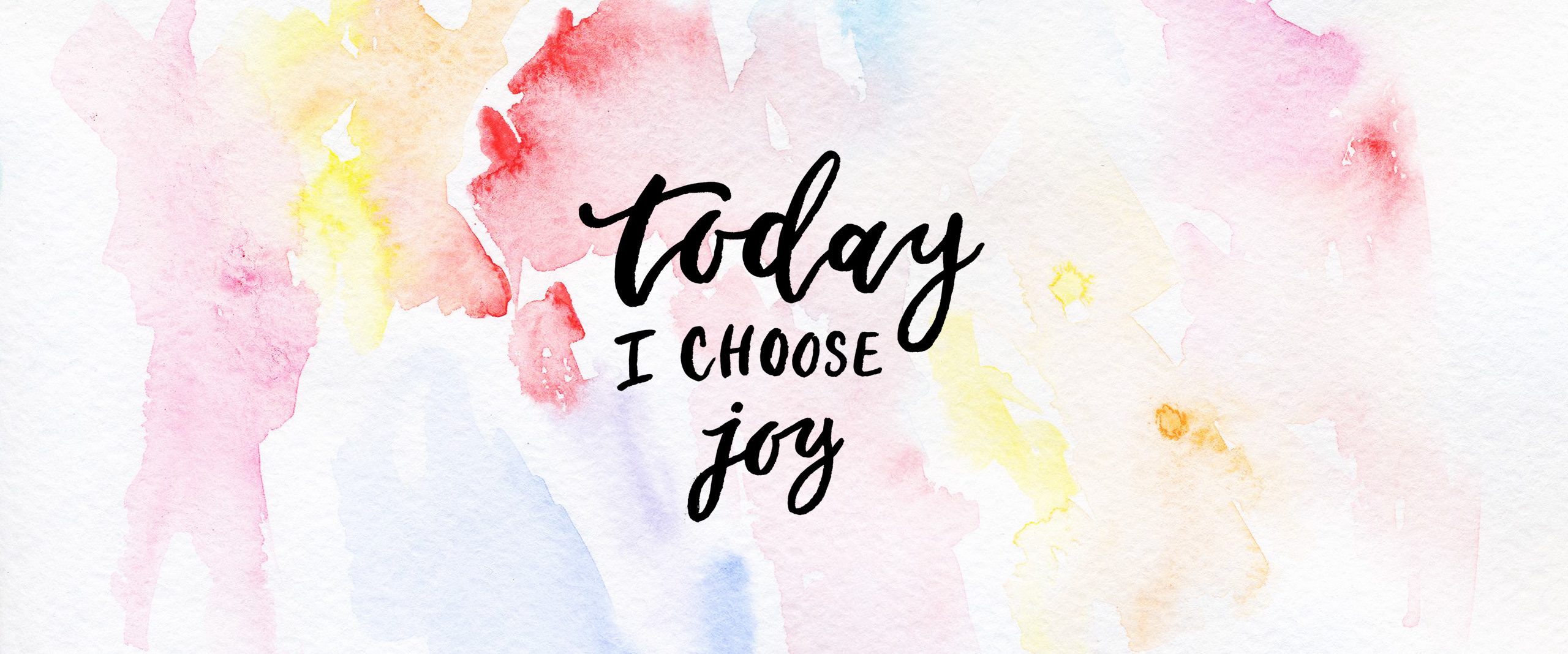 Life without emotion would lack color and definition. Yet without direction and discipline, feelings and emotions can rule or ruin a day. Your emotions are either helpful or a liability. You do not choose, nor can you control, what happens in a day.
However, you can choose how you will respond to what happens. You can ignore, react, or respond. Reaction is never the better of your options. Solomon wisely said, "Good planning and hard work lead to prosperity, but hasty shortcuts lead to poverty." Proverbs 21:5 NLT.
Your reaction mirrors the choice others try to make for you. Responding is the opposite of reacting. A response is your choice to others' comments and behavior. Keep your happiness beyond the reach of others' attitudes and opinions.
You will have good and bad days, happy and sad days, helpful and hurtful days, pleasant and pressured days. Addressing this assortment of life experiences, Solomon gave practical counsel. "God] has made everything beautiful in its time. Also, He has set eternity in the hearts of men." Ecclesiastes 3:11 NKJ.
Solomon packages the diversity of life experiences within the broader  context of eternity and the overarching capability of God to bring beauty into any season or situation. Problems and trials are inevitable. Without a broader, spiritual context for your life, emotions will be unpredictable and unrestrained. Both the ordinary and difficult days should be celebrated with the perspective of the Lord's presence and providence.
David rejoiced, "This is the day the Lord has made; let us rejoice and be glad in it." Psalm 118:24 NIV. The Psalmist never supported a casual detachment from life's realities. Difficult days are when you rejoice, not why you rejoice. David's simple declaration is his response in the most troubling and personal anguish.
When enemies surrounded him, he searched for his safety and refuge in God. Amid it all, David found reason to rejoice. Choose joy!
Circumstances cannot shape your day without your approval. On your worst day, the Bible says, "Rejoice and be glad in it." Paul instructed, "Always be full of joy in the Lord. I say it again – rejoice!" Philippians 4:4 NLT.
You can choose to make any day a Sabbath experience. A Sabbath reveres God's sovereignty in daily life, rests in His sufficient providence, and recognizes that God is the author of this day and every other, whatever the source or challenge of its content or circumstance.
The temporary nature of the day must not determine your joyful embrace. Each new day provides your opportunity to respond in joyous faith and grateful thanksgiving.
My prayer for you today is to rejoice in God's character and promises.
EDL Communications 2021
Website and Archives: allenrandolph.com
Facebook.com/everydaylife.allenrandolph